Company Profile
About Us: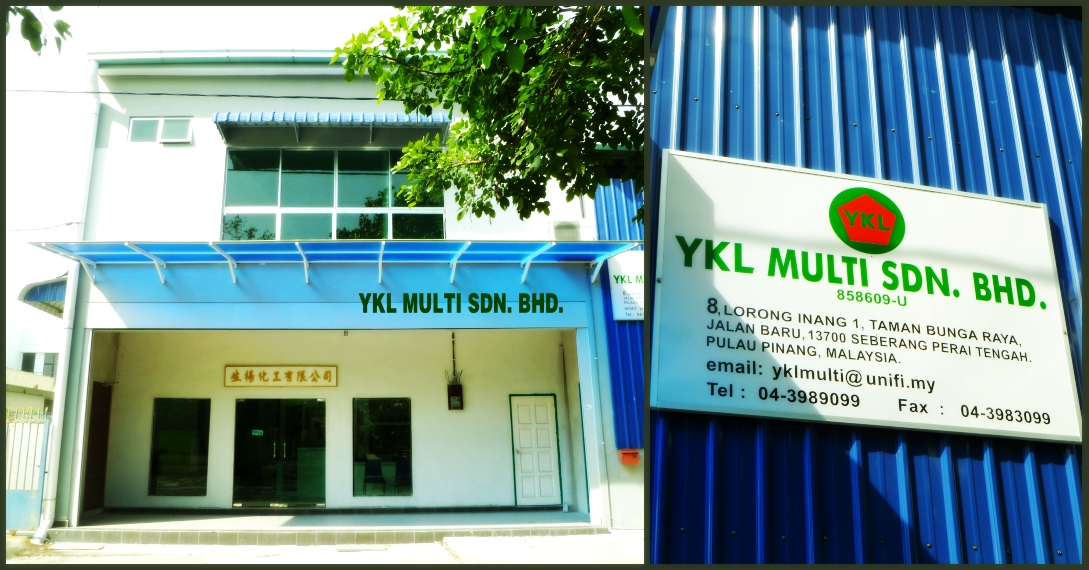 YKL Company was founded in 2007, began its life as a trade in Malaysia of color cosmetic ingredients, food and industry chemical, skin care raw materials and flavour compounds. We also as manufacturer with GMP Certificated for Transparent, Opaque and SLS Free Soap Base. We are skin care and cosmetic raw materials supplier in Malaysia, supply active, base soap, botanical extract such as aloe vera, pomegranate, lemon, papaya and others, for butter we have shea butter, foundation color such as TBMCH and iron oxides, emollient including Caprylic/Capric Triglycerides, Mineral oils, Dimethicone and so on, while for emulsifier such as Polysorbate 20, 80, Peg-40 Hydrogenated Castor oil and others. Besides, we also supply essential oils such as lavender, rose, peppermint and etc, for scrub and exfoliants we have apricot beads and natural jojoba wax. For fatty acids including stearic acids, lauric acids and myristic acids. We have a list of fragrance series such as fruity, flower, bar soap, fine fragrance and other series. Our functional active included active for anti-acne, anti-wrinkle, whitening, slimming and others. Our humectant & solvents such as propylene glycol, glycerine, SDA alcohol and other ingredients. We have variety colors of mica such as gold, rose red, mint green, gentle violet, pansy blue and pink violet. We also supply natural oils or carrier oil included olive oil, virgin coconut oil, almond oil and others. We have natural wax such as beeswax, carnabau wax and candelillia wax and also pearling agent. Other than that, we as supplier also supply ph adjuster such as citric acid and triethanolamine, while for powdery such as talcum powder and kaolin. We also supply preservative such with paraben or without paraben preservative. Surfactant such as Lauryl Glucoside, Decyl Glucoside, SLES and others surfactant. Our thickener included acrylate copolymer, xanthum gum and etc. For UV screen we supply titanium dioxide, zinc oxide and others. We also supply vitamin for cosmetic grade such as vitamin E, Vitamin B3 others.


YKL Multi Sdn. Bhd. mainly on doing wholesales. A retails of raw materials, ingredients, tools and equipments for those customers who love to DIY their own cosmetic or even for commercial use. We also provide the kit set together with the guidance formulation.

We are proud being the first company in Malaysia which doing the melt and pour opaque glycerine and SLS free glycerine soap base. Although there might be many competitors risen up year after, we believe that our quality and consistency is the key to keep the competitive edge. We are soap base manufacturer.